No. 19 – Taylor Decker, T, Ohio State
Buffalo's offensive line could use another big, reliable body up front and Taylor's a top-20 guy. He is 6-foot-7, 315 pounds and can move. Agile and strong, he's a left or right tackle and can likely play as soon as next season.
No. 19 – Kevin Dodd, DE, Clemson
With the recent release of Mario Williams, the Bills could target Dodd as an athletic defender to add to the rotation.
No. 19 – Sheldon Rankins, DT, Louisville
Rankins did about all he could during his Louisville days to convince the NFL he is deserving of a Round 1 selection. He notched a combined 26.5 tackles for loss and 14.0 sacks over the past two seasons, displaying the ability to disrupt from a variety of alignments. The Bills could experiment up front with him, but dropping his 300-pound frame over the ball and allowing Marcell Dareus to attack more would be ideal.
No. 19 – Robert Nkemdiche, DT, Ole Miss
Rex Ryan has been willing to take chances on talented players with checkered pasts, and Nkemdiche certainly fits that billing. He reportedly didn't gain much ground with his interviews at the combine, but there's no denying he's a supremely talented player that could give Buffalo some insurance for 32-year-old Kyle Williams.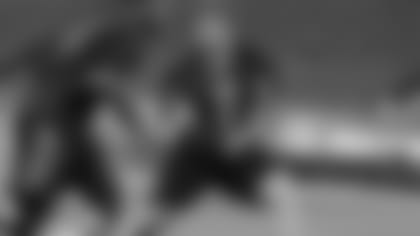 No. 19 – Jack Conklin, T, Michigan State
Rex Ryan loves tough maulers at right tackle, and he's not currently getting that with either Seantrel Henderson or Cyrus Kouandjio. Conklin is a good fit. Nkemdiche could be an option, too, for a thinned D-line.
No. 19 – Sheldon Rankins, DT, Louisville
You have to think Rex Ryan would be pretty happy if Rankins fell to No. 19 overall. He's not Sheldon Richardson, but the Louisville product would fill that type of role playing alongside Marcell Dareus in Ryan's defense. Rankins has a unique combination of quickness and power for someone who weighs 299 pounds. One of the most underrated players in this class, Rankins brings a lot of scheme versatility to the table.
No. 19 – Jack Conklin, T, Michigan State
One of my favorite scheme matches in the first round, Conklin fits the mauling, run-blocking profile that head coach Rex Ryan is looking for. He's ranked fourth as a run blocker each of the last two years and he finished 2015 with only 11 pressures surrendered on 416 attempts. Buffalo's power scheme perfectly matches Conklin's skillset.
No. 19 – Jarran Reed, DT, Alabama
There are flashier DTs available here, but Reed is the most consistent and he brings a rugged playing style as well.
No. 19 – Noah Spence, DE, Eastern Kentucky
Yes, a guy who was kicked out of Ohio State comes with red flags. But with a void set to open with the presumed divorce from Mario Williams, Spence could fit right in for Rex and Rob Ryan — and they'll probably be willing to roll the dice in order to win now and remain in Buffalo beyond 2016.
No. 19 – Emmanuel Ogbah, DE, Oklahoma State
After a strong Combine, Ogbah has re-emerged as a potential top 20 prospect. He produces at a high level and wins with first-step quickness and explosiveness in his lower half as a rusher, both coveted by Rex Ryan. With Mario Williams gone, Ogbah could slide into a starting role immediately.
March 1: Bleacher Report, Matt Miller](http://bleacherreport.com/articles/2620313-2016-nfl-mock-draft-matt-millers-post-combine-projections/page/20)
No. 19 – Shaq Lawson, DE, Clemson
Shaq Lawson is exactly the kind of edge player the Buffalo Bills need to replace Mario Williams. He's long, fast, powerful and made his plays against left tackles routinely in the ACC and throughout the College Football Playoff. Lawson, if unleashed by Rex and Rob Ryan, could be a 10-sack player in 2016.
No. 19 – Robert Nkemdiche, DT, Ole Miss
A very solid defensive lineman with off-the-field issues. Mario Williams looks like he will play elsewhere next year and Kyle Williams is coming off injury.
No. 19 – Emmanuel Ogbah, DE, Oklahoma State
With Mario Williams likely out the door -- they are saying not yet, but it will happen -- they need to get another edge rusher. He had a good combine to back up his impressive on-field ability.
No. 19 – Darron Lee, LB, Ohio State I wanted to draft OLB Jaylon Smith out of Notre Dame in this spot, but Rex Ryan has already worn out his welcome and cannot wait for a playmaker to get healthy. Thus, Lee gets the nod from GM Doug Whaley. Nigel Bradham is a free agent and Lee is a playmaker.