In the latest edition of Mock Draft Watch presented by M&T Bank, Ohio State CB Eli Apple, Mississippi State DT Chris Jones and USC LB Su'a Cravens are some of the new picks made by national media.
No. 19 – Jarran Reed, DT, Alabama
The Bills could use an edge rusher or an off-the-line linebacker, but the top options at those positions are off the board. Reed isn't a bad backup option. The Alabama product is the most dominant interior run-stuffer in this draft class. Reed won't be a high-impact pass-rusher, but he's a better athlete than you'd think, capable of pushing the pocket with his power and surprising closing burst.
No. 49 – Sterling Shepard, WR, Oklahoma
Shepard is a highly instinctive slot WR with good route-running ability and a history of showing up in big moments. His athleticism was readily apparent at the combine (4.48 40, 41-inch vertical).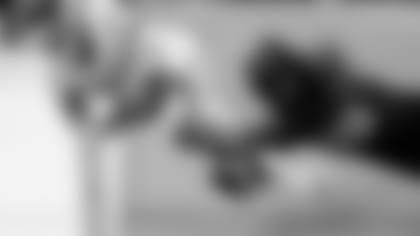 No. 19 – Vernon Butler, DT, Louisiana Tech
Because of how many different ways they can be employed, and because of the premium Rex Ryan places on movable parts up front, Butler and Rankins have been two favorites in this slot. Rankins's earlier selection by New Orleans makes for an easy call. Ryan would love Butler ... and Butler would love the attention offensive lines have to pay to Marcell Dareus.
No. 19 – A'Shawn Robinson, DT, Alabama
Fits the profile of what Rex Ryan wants in a DL -- huge and talented. And, Rex has never shied away from a challenge of motivating a potentially great player.
No. 19 – Chris Jones, DT, Mississippi State
Rex Ryan always covets high-upside defensive lineman, and Jones certainly fits the mold. The active-yet-raw rusher has loads of untapped potential and was among the more impressive Combine performers at his position. … Defensive line may be the Bills' most-needed position. Jones in time can emerge as one of the better five techniques in the NFL, similar to Muhammad Wilkerson's emergence under Ryan in New York.
No. 19 – Taylor Decker, T, Ohio State
Decker is one of the most physical run-blocking tackles in this draft, and would be an instant upgrade over what the Bills have at the right tackle spot right now.
No. 19 – Sheldon Rankins, DT, Louisville
Rankins could fill the challenging five-technique position in Rex Ryan's defense. He's a good enough combination of power, athleticism and range to do it.
No. 19 – Noah Spence, DE/OLB, Eastern Kentucky
The Bills are in desperate need of another starting caliber player at outside linebacker that can offer some heat on opposing quarterbacks, as opposed to just staying with what they have on the roster in Manny Lawson, Jarius Wynn, or Max Valles. If everything checks out from an off-the-field perspective, the second-chance giving Rex Ryan will look at Spence's tape and see a player he can work with for his defensive scheme. Among all the options available, Spence would offer a bigger impact than anyone else they could find at 19th overall.
No. 49 – Su'a Cravens, LB, USC
Quick, list the inside linebackers on the Bills roster outside of Preston Brown. No, not Nigel Bradham -- he signed with the Philadelphia Eagles. Not Ty Powell, either, he wasn't picked up as a restricted free agent by the Bills and is now still sitting on the open market. Past Brown, the Bills have Kevin Reddick, Tony Steward, and A.J. Tarpley -- a trio of players that not only lack a starter to play next to Preston Brown, but one that lacks good depth in case a starter goes down to an injury. That's why Cravens -- who seems tailor-made for a Rex Ryan defense as a weakside inside linebacker -- is not only a humongous need, but a great value for the Bills in the second round if he's available. He can blitz effectively, he's good at diagnosing the play, he can cover players in the open-field, and he'd be able to bridge the gap when they have to go from the base 3-4 defense to a smaller, nickel role. He'd be a Day One starter for the Bills.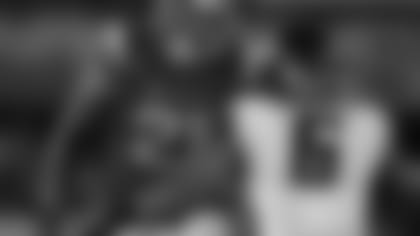 No. 19 – A'Shawn Robinson, DT, Alabama
Last year, Rex Ryan's defense didn't play up to par. So, Rex is going to build his baby from the ground up. With Kyle Williams getting older, the Bills will add a dominant player here.
No. 19 – Eli Apple, CB, Ohio State Rex Ryan values cornerbacks and could definitely use a third one behind starters Stephon Gilmore and Ronald Darby. Given his athleticism and physicality, Apple looks ready to step in as a nickelback.