The Bills selected seven players in the 2020 NFL draft. After it was over they came to terms with eight more prospects who went undrafted. Below is a brief thumbnail sketch of the undrafted rookies now on Buffalo's roster.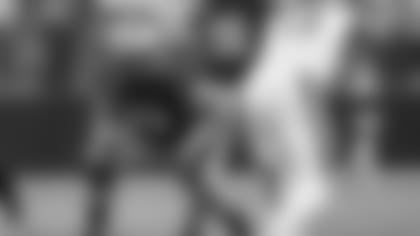 Trey Adams – Offensive tackle – 6-8, 311 - Washington
Adams has a massive frame and is a strong run blocker. He was on track to be a high draft choice until injuries derailed the trajectory of his playing career. The left tackle, who started 44 games, tore his ACL in 2017 and had back surgery in 2018. He did start all 12 games as a senior in 2019.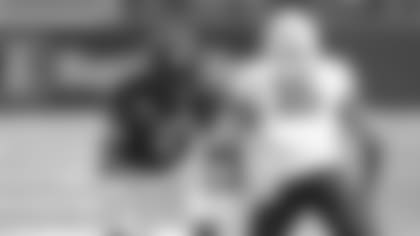 Ike Brown – Cornerback – 6-0, 185 – FIU
Cornerback with good length and speed (40 time in the 4.4s). Had 20 starts in his four years with the Panthers totaling 102 tackles, 29 pass breakups, five interceptions and a forced fumble.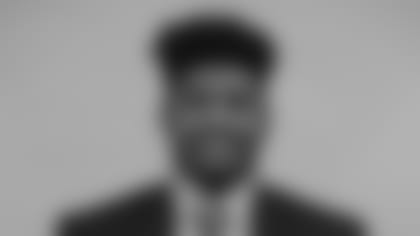 Reggie Gilliam – Fullback – 6-0, 244 – Toledo
A former walk-on who was a two-year starter at tight end for the Rockets. Second team All-MAC in 2018. Had four blocked kicks at Toledo. He may project as a fullback, and he's not foreign to lining up in the backfield. He was a standout running back all through high school before transitioning to tight end in college.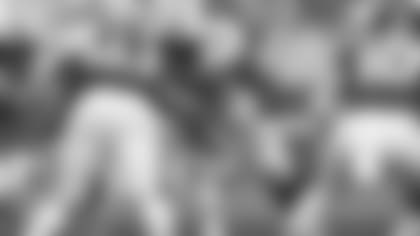 Marquel Harrell – Guard – 6-3, 307 – Auburn
A two-year starter at left guard for the Tigers, Harrell was part of an offensive line that led a rushing attack that gained almost 200 yards per game (199.1) in 2019. He's also been working on snapping to offer center position flexibility.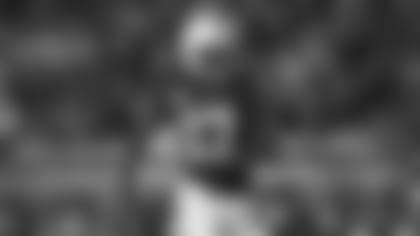 Garrett Taylor – Safety – 6-0, 203 – Penn State
A two-year starter at safety, Taylor was a team captain as a senior and two-time All-Big 10 Honorable Mention. Finished second on the team in tackles with 84 in 2019 as Taylor often played in the box.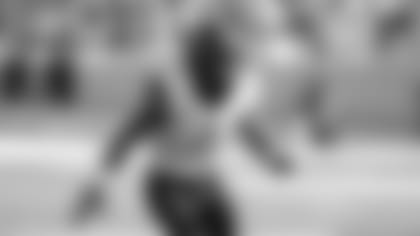 Josh Thomas – Safety – 6-0, 205 – Appalachian State
Two-year starter at safety and a two-year captain. Played free safety as a junior when he posted a single-season career high four interceptions and strong safety as a senior when he had a single-season best 72 tackles earning First Team All-Sun Belt Conference honors.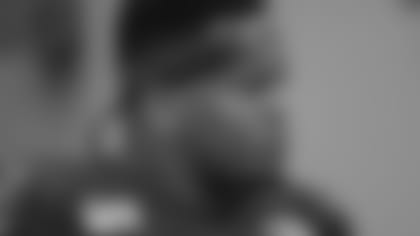 Brandon Walton – Offensive tackle – 6-4, 311 – FAU
A former college teammate of Devin Singletary, the lineman started at right tackle as a junior and left tackle as a senior for the Owls. Appeared in 44 games in his college career.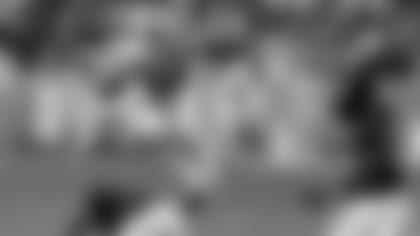 Antonio Williams – Running back – 5-11, 215 – North Carolina
An Ohio State transfer, Williams played his last two years for the Tar Heels. A squarely-built back with broad shoulders, Williams has 4.55 speed and enough wiggle to shake a linebacker or safety in a one-on-one situation. Averaged 5.9 yards per carry in rotational duty for UNC. Also a smooth receiver out of the backfield.