By and large Bills fans were very happy with what they witnessed from both of Buffalo's 2018 first-round picks. Josh Allen and Tremaine Edmunds showed steady improvement with their respective games as the season wore on.
It's left many eager to see where they can take their individual games come 2019, with some fans even wanting to put their coaching hat on and experiment with the vast skill sets that both possess.
Kicking off our list of questions this week is a fan who would like to see Edmunds blitz more knowing his pass rush exploits while in college at Virginia Tech. Could that come to fruition this fall?
1 – From @pauldubourt: Chris, do you think the Bills will scheme @mainesavage23 to play on the line in blitz packages given his awesome size and being another year into the scheme? Seems like he could evolve into our version of Khalil Mack..
CB: I think the comparison to Khalil Mack might be a bit strong, but there's no question that Tremaine Edmunds can serve Buffalo's defense as a blitzer. In the Bills scheme, Edmunds and Matt Milano are frequently positioned in the 'A' gaps prior to the snap to show blitz in certain down and distances.
Sometimes they rush, sometimes they drop.
I'm no scheme expert, but it would seem that putting him on the edge at the line to rush is a more difficult ask knowing his responsibilities as the team's middle linebacker.
I would think a pass rush package, where perhaps he could loop around the end as a blitzer is an option, but again only the masters of this scheme (see: Leslie Frazier, Sean McDermott) know the feasibility of such an approach.
X's and O's aside it's my contention that the reason we didn't see Edmunds used more as a blitzer was due to a couple of reasons. First, Buffalo's defense doesn't make a ton of blitz calls. It's rooted in the philosophy of getting pressure with your front four more often than not.
Second, as a rookie, Edmunds had a lot on his plate to begin with, so burdening him with blitz responsibilities as well was probably not something the coaching staff wanted to turn to very often. I suppose that could change in year two as he'll have a much better handle on the scheme responsibilities this spring.
The Bills were first in the league against the pass, so although their sack total wasn't high last season, they were affecting the quarterback with hurries and pressures, and the effectiveness of Buffalo's secondary was obvious.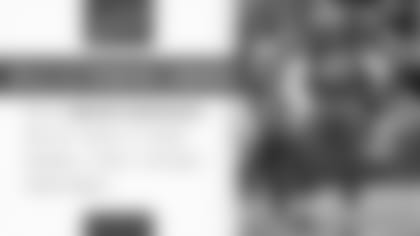 2 – From @dennis_denstrim: Chris, how would you rate Josh Allen compared to all QB's Bills have ever drafted? First year success? Talent level?, Future potential?
CB: You're casting an awfully wide net here. In an effort to keep this relatively brief, let's just work back from Allen to Jim Kelly in 1983. After Kelly, I have a hard time finding a better first-year QB the Bills have drafted than Allen.
If you take Kelly's first year in the USFL, it demonstrates the Hall of Famer's advanced passing game acumen for a rookie. Dude threw for more than 5,000 yards in Mouse Davis' run-and-shoot offense in 1984 (5,219)! His completion percentage was 63 and he was still close to 2:1 on TD:INT ratio (44:26).
Frank Reich was a capable quarterback with a high IQ, but his physical talent could not match that of Allen. It's hard to know what Reich's true potential could've been because he didn't get to be a starter until the twilight of his career in Carolina.
J.P. Losman is an interesting case. His physical gifts probably come closest to that of Allen in terms of arm strength and the ability to run. He ran a 4.69 at the NFL combine and had a 33-inch vertical leap. Losman could throw it a mile much like Allen.
Here were the things that were missing for Losman that worked against him. A veteran mentor to help him. Drew Bledsoe was insulted when Losman was drafted in 2004. Though Bledsoe was a great teammate to the rest of the Bills, he didn't go out of his way to help Losman with his game.
Losman didn't have a stable coaching staff. Mike Mularkey inherited his defensive staff and was often at odds with volatile defensive coordinator Jerry Gray. Losman had two head coaches, at least two different offensive schemes and four different offensive play-callers.
He also had an inherent belief that his athletic ability could make up for everything.
Most important, Losman seemed to lack a full understanding of the true team concept. Losman didn't mind leading, but had trouble mastering the leadership responsibility of the quarterback position.
Trent Edwards understood the responsibilities of the quarterback position, but was limited in physical ability and was strictly a west coast offense QB. The biggest difference between him and Allen is when things get difficult, Allen rises to the occasion. Too often Edwards game went in the other direction.
EJ Manuel had a lot of good physical tools and a work ethic to match, but he was paired with a young offensive coordinator/quarterbacks coach in Nathaniel Hackett, who was feeling his way himself. Again, a veteran mentor was missing in Manuel's rookie season as Kevin Kolb's preseason concussion left him out of the mix completely.
I don't think Manuel had enough people around him to help him develop his game at the NFL level, and it kept him from improving in the areas of coverage recognition and situational football.
Cardale Jones had the same arm strength as Allen, but doesn't come close to the level of maturity Allen has to lead players that are older and more experienced that him. Jones also struggled with defensive scheme recognition and mastery of his own scheme.
Nate Peterman was a cerebral player and understood what being a professional was. Unfortunately, his game could not translate from the practice field to the game field at the NFL level, due in part to relatively average physical skills.
So I go Kelly, Allen and then a drop off after that with this group.
3 – From @lophus89: Do you think the New England Patriots match the Bills' record of four straight Super Bowls next season? Or will Kelly & Co. be able to figuratively pop some champagne with their record intact?
CB: I was just thinking about this the other day. If the Patriots reach the Super Bowl next season they will match the early 90's Bills with four consecutive Super Bowl appearances, and they will have won at least two of them.
I want to believe that the window is closing on the New England dynasty, but for the last six to eight years that window has been held open by Bill Belichick's brain and Tom Brady's youth serum.
Believe me, I hope the early 90's Bills can celebrate next January like the '72 Dolphins do every year, but some team in the AFC has to perform and will it into reality before I believe New England can be kept out of the big game again.
4 – From Gary in Indianapolis: With Kyle just retiring and Lorenzo seemingly in his last season, do you see or are there any rumors to them coaching in the near future for us? With years of experience and already vocal in the locker room they both seem a natural progression.
CB: Kyle has already been asked this question by the media a few times. He didn't dismiss having some kind of role with the organization in the future. Personally, I'd be surprised if he took on a coaching position now knowing the main reason he felt it was time to retire was to be around his family more.
The demands of the coaching profession offer those people even less time with their family than players typically have, not only during the season, but in parts of the offseason as well.
I don't know of any concrete plans for Kyle, but knowing his acumen for dissecting film, maybe he could serve as a 'film consultant' and advance scout opponents from his home on his own time and work for the team in that capacity?
I don't think it's fair to Lorenzo to talk about his future when he's still got some playing to do for the Bills.
5 – From @tnfp69: Do you think the team will focus on more bigger named players, older, or attempt to build core with younger players with more years to play possibly?
CB: We have only a couple of offseasons to go on with Sean McDermott and Brandon Beane. These last two free agent periods have shown us they target a mix of players usually somewhere between 25 and 30, which makes sense.
If you're planning a slow and steady build to become a club that can contend perennially then you want players who can offer more than a year or two of productive play so there's less roster turnover and better continuity.
That doesn't mean you completely avoid a 31 or 32-year old player. There are always exceptions, but by and large I expect a fiscally responsible approach to free agency. Could it include a household name?
Perhaps one, but it's clear the main aim is to continue to build a young core through the draft and add to the ones they have like Allen, Dawkins, Edmunds, Foster, Milano, Jones, White etc.