The playoffs might be out of the equation for the Bills, but a matchup with the Patriots always stimulates interest among Bills fans. That's especially the case this time around as it will be Josh Allen's first matchup with a Bill Belichick defense.
Below we address some of the keys to Sunday's game and who Tre'Davious White might be matched up on now that Josh Gordon won't be a part of this matchup due to a league-imposed suspension.
1 – From @BILLieve88: What 3 things the Bills need to do to give the Patriots their 3rd straight loss?
CB: First and foremost, the Bills need to come out of the game with a positive turnover margin. Second, they need to produce with their run game and take advantage of a Patriots run defense that has been struggling mightily the last three weeks. Finally, they have to limit big plays by New England's offense. They can't give up more than one or two plays over 20 yards, and get a few of their own on offense themselves.
2 – From @Tconvers61: Chris, will (Tre' White) ever move to the slot to cover Edelman or only cover whoever lines up on the outside?
CB: If there was ever a week to do it, it would be this week. With Josh Gordon suspended, the primary weapons in the passing game are Rob Gronkowski and Julian Edelman. Gronk isn't quite as dominant as he used to be, and Edelman is the number one passing target on the team. Knowing that Rafael Bush is a safety by trade, having him cover Edelman is a big ask.
Now I'm not a coach, but I'd put Bush on Gronk and slide Tre' White inside to check Edelman. If Chris Hogan or Cordarrelle Patterson wind up beating me, then so be it, but I'm putting my best on best.
3 - From @eddie_barnard: What position should be our top priority in the offseason to help josh take that next step? And where do we look for that position draft or fee agency. Thanks GO BILLS
CB: It's offensive line. As much as I believe the wide receiver position has to be upgraded in terms of proven talent, what will help Allen most with his development as a pocket passer is upgrading the offensive line. I anticipate the Bills will add to that talent base both in free agency and the draft.
A better offensive line means the run game is more effective, that puts them in more favorable down and distance more often. A better line means more effective protection to give Allen the confidence to stand in there and go through his progressions.
Wide receiver is probably 1A on the offseason to-do list, but offensive line is number 1.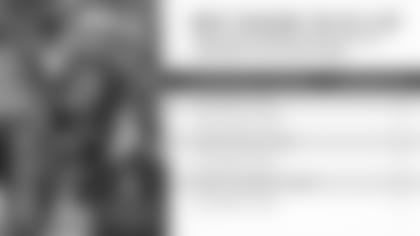 4 – From @RobynMundyWYO: How would you compare and contrast Eddie Yarbrough and Mike Love's games? Seems as if #Bills are giving Love a shot to challenge Yarbrough.
CB: I unfortunately haven't seen enough of Love in game action against quality competition (excluding preseason action here) to know what the top strengths of his games are. I think he can bend the edge, but I haven't seen enough of him to be convinced of it.
I think what the coaching staff has decided is they need to know more about who Mike Love is as a player than they do Eddie Yarbrough. Both are rotational, energy guys. Whether one of them can be more than that is hard to determine, especially with Love.
And just for the record, Love got nine snaps and Yarbrough got seven. We'll have to see if that continues to be relatively even or more lopsided this week and next.
5 – From @mattcorey716: What happened to the usage of TE's for Buffalo? Do the Bills have their backup QB on the roster? Do Bills draft a RB?
CB: I believe the tight end usage, or lack thereof is a byproduct of that position group being unable to consistently produce on a week-to-week basis. Jason Croom has made some nice plays, but he's still learning on the job, so the consistency of his game is still on the come. Charles Clay has had a tough year and his struggles to be a playmaker appears to be a big reason they're not making the tight end position a bigger part of the game plan.