With the number two defense in football and the top ranked pass defense, Buffalo should get a couple of representatives to the Pro Bowl come the new year, despite the team's overall record.
Bills fans this week are already asking who the defensive MVP for the Bills should be this year. Unlike most years there are a handful of choices.
CB: I think the early line has the following players as the prime candidates.
Jerry Hughes - Has had a resurgent year as the team's premier pass rusher.
Micah Hyde – Runs a lot of games in terms of disguise on the back end in conjunction with Poyer.
Matt Milano – Tied for the league lead in takeaways.
Jordan Poyer – A playmaker for the second straight season.
Tre'Davious White – One of the most consistent lock down cover men in the league.
Kyle Williams – Still faster off the ball than everyone else and the play-caller on pass downs.
As for the favorite right now, it'd have to be Milano with his play-making ability. He's not only leading the team but is tied for the league lead. I don't know if he can keep this pace up, but if he can sustain it a couple of more weeks he could very well be this team's most valuable defender.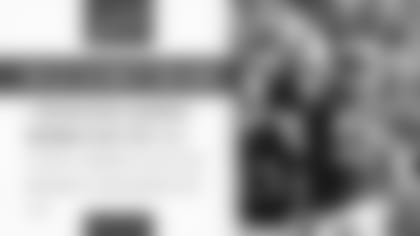 2 – From @Bromandudeguy2: Does the emergence of the Foster/Allen connection ease up on the WR pursuit for this offseason and allow them to put more effort into maybe OL or a TE? Or do you still see then going hard for a true #1?
CB: I don't think it removes the fact that this wide receiving corps needs a proven producer at the position for 2019. The emergence of Foster is encouraging, as well as Zay Jones, but they need a go-to player that can deliver in crunch time. Foster and Jones haven't reached that level yet.
So as far as I see it, the Bills will still have WR right at the top of their to-do list with OL next offseason.
3 – From @GStelts55: Who is your favorite player to watch on both sides of the ball?
CB: The speed at which Kyle Williams gets off the ball at the snap is something that's entertaining to watch every week. Jerry Hughes relentless effort is something I appreciate. Watching Hyde and Poyer mess with opposing QBs by disguising their coverage is cool. But the things LeSean McCoy can do to shake people out of their shoes is probably the most fun to watch.
4 – From @ubbull86: Did you watch all 22 and were their open receivers?
CB: Yes, I do watch the All-22 and at times there were open receivers last week against Jacksonville and Josh Allen pulled it down to run instead.
I don't pretend to have a trained eye like NFL personnel execs and coaches, but it appears to me that there are times when he reads the field well and his throw times up well with the route and a play is made.
There are also times when a target is open for a split second, and Allen may not see it in that split second and the window closes and he has to take off to run for yardage.
I think his 'read speed' will only improve the more he plays, so I see this as a temporary thing for him going forward. Once that 'read speed' is consistently fast in terms of recognition I think his consistency as a passer, particularly from the pocket, will be just as consistent.
5 – From @alancolic: Do you foresee the Bills taking another QB in the mid to later rounds to compete with Allen and Barkley (assuming he stays) next year?
CB: It's kind of hard to predict that. The reason being is the depth chart behind Allen after the season is over is completely wide open. Do they want to bring Matt Barkley back as a veteran presence? Does Derek Anderson want to keep playing?
Do they pursue another veteran free agent as a backup in free agency?
All these questions will be answered by mid to late March presumably, and at that point we'll know where things are headed.
For now, let's assume that they re-sign Barkley, giving them two QBs on the offseason roster.
I think drafting one in the middle to late rounds is a possibility, but I wouldn't bank on it.
Personally, I'm a proponent of drafting one every year. It's the most important position on your team, so why not position your team to always have depth there? And if it somehow works out that you have two starter-worthy talents at the position, you can move one of them to improve your team with assets coming back via trade or draft choices.