After the Bills 41-point outburst in the win over the Jets, fans this week were focused on how the offense is going to grade out once the season is over.
1 - From @malkirkpicard: Talking about all the new offensive faces, how would you grade, the development group of the staff, as well as the results how well the staff did on the last two drafts.....I'm going B+ (that's not including Josh since we haven't seen much of him)
CB: A wise NFL personnel man once told me if you can hit on four of your draft picks in the draft it's like batting .400 in baseball. It's rare. Hitting on three is very good.
Looking at Buffalo's 2017 class, they've hit on White, Dawkins and Milano. Zay Jones took a little longer to come along, but that's typical for the wide receiver position. The recent signs from him are very encouraging. So that's shaping up to be a heck of a class.
The 2018 class appears to have Tremaine Edmunds and Taron Johnson as hits already. Josh Allen has only made five starts and is learning on the job. Wyatt Teller had a strong debut performance last week.
Siran Neal and Ray-Ray McCloud look like players in development mode.
I'm not going to put a grade on it, but it's certainly better than some of the draft classes that preceded them.
One of the biggest reasons the Bills have not been able to build a perennial contender is because their draft classes have not panned out.
Right now, in 2018 the core of Buffalo's team should be the draft classes of 2013, 2014 and 2015. The Bills currently have one of the 21 players drafted over that span on the roster in the form of John Miller.
That's not the fault of the current regime, but it speaks to the amount of work that GM Brandon Beane and Sean McDermott have in building the roster back up where it has playmakers, role players and depth.
The last two draft classes, coupled with undrafted players they can unearth, look like they will go a long way in getting Buffalo's roster to that point.
Developing that talent is just as important. We're seeing that now, chiefly at linebacker, defensive back, offensive line and receiver, since that is where a good portion of the team's youth resides.
2 – From @Mikeybeit: Chris, if the offense doesn't finish the season on a strong note. Can u see the Bills looking into making a O-coordinator change? Or at least consider bringing in an offensive consultant?
CB: I think this past week we saw what Brian Daboll's offense can look when the offensive line wins their one-on-one battles up front. There are rushing lanes to exploit in the run game and plays to be made in the passing game.
Despite the fact that there were a lot of changes (offensive line, quarterback, scheme) it was a season that you hoped to see weekly progress as the year went along. But with all the upheaval at quarterback due to injury this season combined with the lack of veteran talent and the changes on the offensive line from last season, it proved too much to overcome.
Now in the second half of the season, things look like they're falling into place in a few areas. No matter how things finish up though I can't see a change being made at offensive coordinator.
That would be three different offensive coordinators in three seasons for the Bills under Sean McDermott. Knowing the priority that has been placed on Josh Allen's development, putting him in a situation where he has to learn a new offensive scheme under a new coordinator in his second year could stunt that development.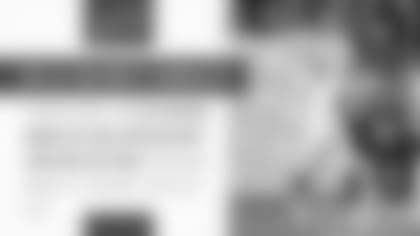 3 – From @delsmithmusic: Is there a thought that part of Barkley's success was due to the Jets not game planning for him specifically?
CB: I think one could capably make that argument. The Jets likely didn't have an inkling as to whether or not Barkley might start until Friday. They might have assumed Josh Allen or Nathan Peterman before him.
In my opinion I believe the Jets underestimated the Bills offense based on how they had performed in previous weeks leading up to the game. What was worse was New York did not do much to alter their game plan as I saw it to try and neutralize some of what was working so well for Buffalo's offense.
They did not change their blitz scheme and they did not increase their blitz percentage from what I could see as they continually committed seven to coverage. It left Barkley plenty of time to survey the field and make plays.
Now I'm not diminishing what Barkley did in this game at all. He performed admirably, especially under the circumstances, but the Jets were definitely facilitators last week.
4 – From @MVPete360: After the Jets game, do you see kelvin's role diminishing more? Looks like the young WRs are taking advantage.CB: I think we all know the NFL is a production-based business. You're paid to produce. It was only one game, but what Robert Foster did has certainly earned him more playing time. Whether it's at the expense of Kelvin Benjamin remains to be seen.
Benjamin's play time percentage had gone down slightly each of the previous three games, before dropping off precipitously this past week when he was on the field for only 51 percent of the offensive snaps.
I don't know if there will be a direct correlation between Foster's playing time and Benjamin's, but coach McDermott has made it clear that some young players will continue to get more looks in games over the last six games of the season.
5 – From @BuffaloJM: Is it safe to say that Wyatt Teller is our starting guard for now?
CB: I think he performed admirably in his first career start and brought an attitude to the offensive line. In light of the success the offense enjoyed with Teller in the lineup, I'd expect him to remain at left guard going forward. Especially when you consider coach McDermott's comment on Monday that expressed a willingness to get their younger players more playing time wherever they see fit.