With the topsy turvy nature of Buffalo's quarterback position this season, due mainly to injury, the questions came quickly from Bills fans on the injured QBs and their future.
We mixed in some offensive scheme queries as well as some draft thoughts and an outlook on Terrelle Pryor beyond this season.
1 – From @jbach127: Think there's any chance Josh gets back following bye? Obviously no way of knowing bc McD likes to keep things in house. Any gut feelings tho?
CB: All we have to go on is what we see at practice and what coach McDermott gives us. On Thursday this week, coach told us that Josh is "not that far off" from throwing again. On Friday, he participated on a limited basis in practice so you would presume he did throw the ball to some degree.
Not knowing the prognosis though, there's no way to know when he would be fit to return to action.
The bye week would seem to be a good time to begin building up the strength in Allen's arm again knowing he hasn't thrown for the better part of three weeks. That will also allow for a good amount of run-up time to playing again.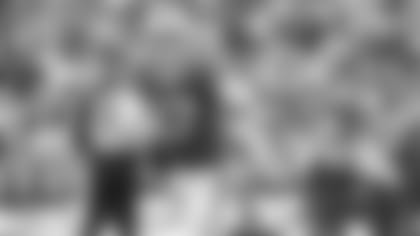 2 – From @mattcorey716: Time for a Nick Foles trade? Where is the creativity from OC Daboll's offense?
CB: First, the trade deadline came and went on October 30th, so trades aren't an option. With respect to Brian Daboll's offense, I think creativity is not the issue. If anything, Daboll's creativity is limited based on the tools he has at his disposal.
As a number of coaches have said over the years having creativity in your offense is great, but it means nothing if you don't have the ability to execute it. The Bills offense right now has a consistency of execution issue more than a creativity issue as I see it.
3 - From @boisestate57: If Terrelle Pryor works out and sticks with the Bills, where do you see him playing? Is he a number 2 WR or could he take Kelvin's job as #1?
CB: If things go well for Pryor and he proves to be a shot in the arm for Buffalo's passing game I think on this roster right now he could be a number one.
That being said I fully expect this team to invest in the wide receiver position both in free agency and the draft next spring. But if the fit is good here for Pryor, he could be a very good No. 2 if you can go out and find a top wideout in the free agent market.
4 - From @pastajoe5: Wouldn't the better play in next year's draft be to trade down from a top 5 pick to get extra picks for offensive players, instead of using it on another defensive player?
CB: There is merit to this argument going into this year's draft for a couple of reasons. Number one, Buffalo has far greater positional needs on the offensive side of the ball than they do on the defensive side. This year's round one is chock full of defensive talent, with only a handful of offensive players.
Second, though the Bills have 10 total draft picks, they only have three in the top three rounds. So, trading down in round one to scoop up another second-round or third-round pick would provide them with the opportunity to get another top 100 selection or better.
The only reason you wouldn't move down is if you believe the player you can get where you sit in the draft is a generational talent. The Giants for example were convinced that Saquon Barkley was a generational talent. Despite several offers, they refused to move out of the two spot so they could get Barkley.
The Colts in last year's draft were another example. They had a ton of needs on defense, and they did move back from three to six, but would go no further despite several trade offers. They believed G Quenton Nelson was a generational talent. So they stayed at six and grabbed him.