The Bills are finally back home in Week 5. You the fans are focused on the passing game and the personnel in the receiving corps with many of your questions this week. While it's easy to say they should make changes, I think we all know that coach McDermott's growth mindset that he preaches all the time is something he's going to stick to with the development of his current receiving corps.
That's not to say that he's satisfied with the results. As we heard on Monday, he's clearly not happy with what's been put on the field thus far. But as he explained this week, his experience has told him to keep grinding to advance the personal game of his players. But as we explain below, there's only so much rope to be given to players who might be struggling to consistently produce.
1 – From @ThanLazier: What personnel groupings give us the best match-ups in the passing game? As much as our WRs have struggled, it seems like there's opportunities for the backs and TEs to play a bigger role there, and while going against more base D personnel...?
CB: I'm not going to pretend to be an 'X's and 'O's guy, but I do know that the personnel groupings that give them the best matchups depend on what the matchups are with the opponent that week. So the best personnel groupings will inevitably change from week to week.
I can tell you that Buffalo's most popular personnel grouping is 11 personnel (1 back, 1 TE, 3 WRs) and after that it's 12 personnel (1 back, 2 TEs, 2 WRs). Part of the heavy 11 personnel usage is due to being behind in games this season. It's a popular formation to pass out of across the league.
2 - From @TerryGoLong: With all the cap room next season and stockpiled picks, where is the biggest need in your opinion? OL? WR? CB? #Bills
CB: I think the top need positions are offensive line and wide receiver and the Bills may want to use free agency to address those spots. The reason why is it's proving to be harder and harder to develop offensive linemen and receivers out of college. The Bills need players at those positions who know how to play at this level right away.
Cornerbacks can come right out of college and play as well as linebackers, so the 10 draft choices can focus on those areas. Drafting a young back in the middle rounds wouldn't be a bad idea either.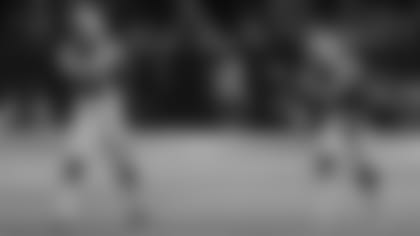 3 – From @monkey_hunt: If they aren't gonna even attempt to sign and upgrade the offense why aren't they playing, Teller, Ray Ray, Croom, Thomas, Khari Lee more, even DiMarco for the run game and see if these young guys can do anything cause obviously these vets aren't good enough.
CB: Knowing that coach McDermott fully subscribes to a growth mindset I'm confident Buffalo's head coach and his staff want to give this group time to improve and raise their game. Staying the course instead of changing with the way the wind blows is the best decision.
That being said I think there is a finite amount of time left for those who are starting to raise their game both individually and collectively. I think if improvement is not seen in due time that your call to get the younger players more time on the field could happen.
4 - From @gannon21012: Do you think our new DT acquisition Jordan Phillips will be active gamedays or just take Robert Thomas's spot on the "did not dress" list?
CB: Phillips is a former second-round pick out of Oklahoma, who has played in 44 games in his career and is a hard-to-move nose tackle. I expect Phillips is going to be part of the team's regular rotation on the defensive line. He'll rotate in for Star Lotulelei, but he's capable of eating up space inside to stop the run. This will allow Harrison Phillips to play the more penetrating three-technique defensive tackle subbing in for Kyle Williams.
CB: Every Sunday the Bills have a home game, though you're welcome to travel to away games in Bills gear too. All you have to do is show us how loud you can be. See you Sunday.