Welcome back Bills fans! Glad to be back with you in our Friday Q&A forum. Fan Friday has been renamed Fan Mailbag.
I'm here to answer any and all questions on the Bills. Remember to send your questions directly to me @ChrisBrownBills
A lot of questions this week about the Bills return game, the quarterback and the offensive line. So let's get right to them.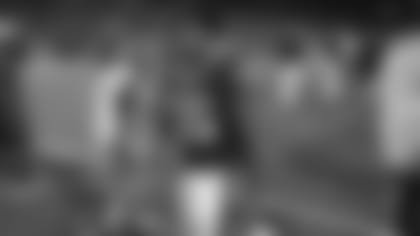 1. From @lophus89: With Ray-Ray McCloud seemingly headed for the game day inactive list, who likely handle punt and kick return duties?
CB: With Ray-Ray McCloud not expected to play on Sunday, the primary kick returner is Taiwan Jones. The primary punt returner is Marcus Murphy. Murphy proved himself as a return man in the preseason averaging better than 11 yards a return on punts. Jones made the roster largely due to his return game exploits. With Justin Tucker kicking off for the Ravens however, I'm not certain Jones will get many opportunities.
2. From @Todd_3: Can Peterman throw the long ball with success? Wondering if opposing defense will have to worry about it.
CB: Peterman isn't known as a deep-ball expert, but he does have above average arm strength. In fact, Peterman worked on his passing velocity with Tom House from 3DQB in the offseason to improve his downfield passing success.
He averaged 10.5 yards per attempt in the preseason, which is a gaudy number. Most of the league's best downfield throwers average around eight yards per attempt.
Drew Brees and Alex Smith led the league with 8.09 and 8.00 yards per attempt.
Even though OC Brian Daboll comes from the New England school of offense, which is predicated on a short passing game, I do believe the Bills will take their shots
3. From @mclennon99: How long of a leash do you think Sean McDermott is giving Nathan Peterman in not only Sunday's game against the Ravens but the season in general?
CB: While I understand the impatience in wanting to see Josh Allen play, I think you're getting a little ahead of yourself. I think Peterman makes the offense more functional right now.
In all likelihood, Peterman's individual play will largely be the determining factor in his status as Bills starting QB. If the players around him struggle I don't see it negatively impacting his hold on the job.
I also don't anticipate one bad outing sinking Peterman, but there's no way for me to know how much patience coach McDermott will have with his second-year QB if things aren't going well.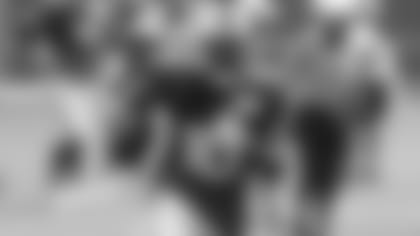 4. From Anthony Falzone: Do you see Jeremy Kerley being a major contributor in this new offense under Brian Daboll?
CB: I do see him being a factor in this offense. Trying to predict the number of receptions and the yardage would be like throwing a dart right now. However, knowing the presence of the slot receiver in the New England-based offensive scheme, I would anticipate that role in Daboll's scheme to be important.
How much of the ball Kerley sees is still partly up to chance, but I don't think it's out of the realm of possibility that he could flirt with a 50-catch season.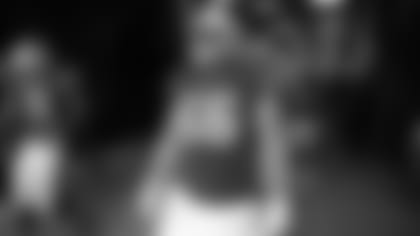 5. From @jp_bills: Who do you think could be the closest and stay as a starter from our OL backup group?
CB: The easy answer here is Russell Bodine, since he's been a four-year starter in the league. He's got 64 games under his belt, so I could see him stepping in and staying there. Beyond him, I think De'Ondre Wesley, who is on the practice squad again this year, is a player on the way to becoming a potential contributor in the future. I think he'll be in the mix next year for a roster spot and more important role.
I need to see more of Wyatt Teller before I can gauge his learning curve and progress as a rookie, but I like his power.