There were some tough questions this week, as to be expected coming off an 0-2 start, but that second half had some signs of life last week. This week the main concerns from you Bills fans lies with the offensive line and wide receiver positions, the immediate and long-term future at quarterback and if the defense can hold the Bills in a game in the first half.
1 – From @ASCREEN07: Which Bills defense can we expect to see this week, that of the first 6 qrts or of the the last 2 qrts?
CB: It was encouraging to see the Bills defense play considerably better in the second half last week than the first. I think we all want to believe that it'll be better, but knowing the caliber of the opponent, it's hard to know how it's going to look.
I believe Buffalo's defense is better than Green Bay's overall, and the Packers had big problems stopping anything other than the Vikings run game. Hopefully the pass rush, that had a resurgence in the second half last week, can make a difference in this game and facilitate takeaways. That's how the Bills upset the Falcons in Atlanta last season.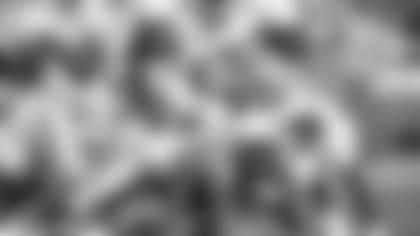 2 – From @NicholsKT: Why didn't the front office address the offensive line or the WR position at any point in the offseason? Coleman doesn't count as addressing it either.
CB: The front office did address the offensive line in the form of Russell Bodine in free agency. The fifth-round pick Wyatt Teller was another addition. At receiver we know what the additions were, mostly young talent with the exception of Jeremy Kerley, who is no longer on the roster.
I know those likely won't qualify as addressing the position in your eyes, but if you understand that 2018 was the bite-the-bullet year in terms of getting the team's salary cap situation rectified, you come to realize that spending big free agent money was not going to happen this past offseason.
Furthermore, from an offensive line perspective it was not a good draft for offensive line talent. This drove up the price for free agent offensive line talent, and some teams overpaid. Buffalo couldn't afford to do that.
I can respect the frustration at receiver a bit more, but again big free agent dollars were not going to be spent, otherwise the club would only repeat the same fiscal miscues that the previous regime committed.
Priority one is to get the salary cap in a position where there is freedom to strike when an opportunity presents itself. The Bills will be in that position next offseason because of the self-imposed restrictions the team has adhered to this season.
3 – From @ReaganGoesShelf: Not saying this is true because I personally like Allen. but if Allen doesn't show improvement this year and we have # 3-5 overall in next year's draft, do you think we would take another QB?
CB: The investment that was made in Allen was not a one-year proposition. This is a long-term plan rooted in daily development. You want to pull the ripcord after 15 starts?
If there's one thing that the Bills organization has lacked over the years it's stability at the most important positions, namely GM, head coach, coordinators and quarterback. Brandon Beane and Sean McDermott are determined to stop that wheel from spinning.
Now does that mean you don't draft a quarterback with a top 5 pick? Not if you think he's a can't miss player, but in a 2019 draft that early forecasts are indicating is going to be a defensive heavy draft at the top, I believe the Bills will do what they need to do to address the other areas of their team more in need of an upgrade.
4 – From @scarecr71926909: Now that @JoshAllenQB showed off some of his abilities will that "open up the playbook?"
CB: I think that will help going forward. Opposing corners can't squat on routes because Allen can victimize them on a slant and go, hitch and go, etc. That's why it wouldn't surprise me if offensive coordinator Brian Daboll dials up something deep every week early to serve as a reminder to the opposing defense that his young QB can embarrass you over the top if you don't play him honest.
As long as a defense is forced to play you honest, it can provide more options to pull from the playbook. Of course beating the blitz by making defenses pay can be equally effective in giving Allen more time to decide where he's going with the ball.
5 – From @Joebad34TD: Do you think the Bills should add a veteran QB or a former NFL Vet QB not on roster to act as a consultant or sounding board for the young QB's? This person could help them breakdown film, show how to prioritize their time, how to communicate with vets & media etc.
CB: I don't think the Bills ever rule anything out if they think it can make their football team better. I do think that the presence of a veteran QB in the room to be a bit overvalued.
Would it be a help? I'm sure there would be value in that, but it's the quarterbacks coach and offensive coordinator with whom a young QB spends the most time. They're the ones who spend the hours and hours with them on fundamentals, making corrections, talking over the game plan and making adjustments in game.
A veteran QB might be able to offer constructive suggestions in reviewing film or in between series during a game, but often it's the coaching staff that a young QB talks with most.