It was a good day for Buffalo's offense in many facets. The run game found some of its best traction of the season. The passing game provided good balance under the direction of Matt Barkley, and the offensive line put together their most consistent game of the season.
One other major area where Buffalo's offense proved consistent was on third down. Playing a large role in that effort was WR Zay Jones.
The second-year receiver had a team-leading eight receptions on 11 targets for 93 yards and a touchdown in the win. Six of those eight catches came on third down.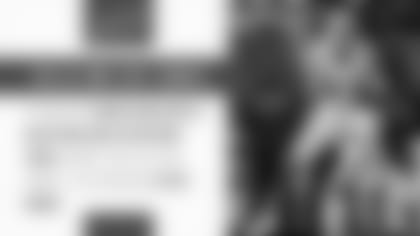 After their opening scoring drive, which lasted all of two plays, the Bills would punt on their second possession. Buffalo would go on to produce points on their next four possessions. Critical to keeping those drives alive was Jones.
Matt Barkley found him twice on third down plays on the team's third possession. After TE Logan Thomas threw a successful pass on a fake punt to Robert Foster, the Bills were facing a 3rd-and-5 at the Jets 33.
Jones got separation on a route out to the left underneath and ran past the sticks for an eight-yard gain.
Five plays later on a 3rd-and-7 from the 11-yard line, Barkley again his Jones out of the slot and though he fumbled as he stretched for the goal line, Jason Croom was there to pounce on the ball in the end zone for the score.
On the very next drive, Buffalo was facing a 3rd-and-10 at the Jets 40-yard line. Though he only picked up nine yards with the Bills going for it on 4th-and-1 on the next play and getting called for an illegal shift, the yards proved crucial as Stephen Hauschka got just enough leg on his 54-yard field goal attempt.
Not much changed on the Bills next possession. Barkley found Jones near the sideline on a 3rd-and-4 for a five-yard pickup near midfield. The run game and a 22-yard pass to Andre Holmes then put them in position to go to Dion Dawkins off a play action fake for a TD.
On three straight scoring drives, Barkley sought out Jones to keep the possessions alive.
"He did a great job of getting open and finding the windows. He has a great feel for where to sit and where to run. He showed up big time." Quarterback Matt Barkley
"He's a solid target," said Barkley. "I think on those plays my reads took me there. On other plays I was going to other guys, but it wasn't like I was singling Zay out. He did a great job of getting open and finding the windows. He has a great feel for where to sit and where to run. He showed up big time."
Jones would have two more third down conversions before the game was over. Barkley hit him on a 3rd-and-4 on the left side where he picked up eight yards to set up first and goal. His final third down conversion fittingly came on a 3rd-and-goal from the eight. Barkley was patient in the pocket and hit Jones for an eight-yard touchdown.
"It was a great scheme," said Jones. "It was an option route for me, which allowed me to work through the zone. Matt did a great job staying with it and finding me and threw a nice ball kind of low. It was a great play for us."
"I knew I had to step up, but I didn't feel anything around me until I let it go," said Barkley, who had to hang in the pocket. "My read again just took me there. My eyes went left, safety went left and he found that open window."
Buffalo went 8-for-16 on third down conversions, their highest rate of success this season, and Jones was responsible for five of them.
"He's understanding situational football," said Sean McDermott of Jones. "We talk a lot about it. Moving the chains was important. That's a good defense. We were able to move the chains and took some chunks as well. That's important when you can stay on the field and give your offense more opportunities."
50% - Bills third down conversion percentage
8% - Jets third down conversion percentage
313 – Bills total net yards at halftime
68 – Jets total net yards at halftime
39:22 – Bills time of possession
20:38 – Jets time of possession
4.6 – Bills yards per carry average
4.6 – Jets yards per carry average
83 – Jets total rushing yards
212 – Bills total rushing yards
121 – Total yards for Isaiah McKenzie (32 rushing, 14 receiving, 42 on punt return, 33 on kick return)
105 – Total yards receiving for Robert Foster on three receptions.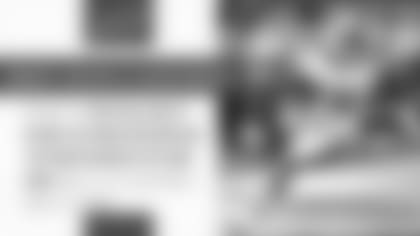 The Miami Dolphins managed just four field goals as they were soundly beaten by the Packers in Green Bay 34-12. Aaron Jones rolled up 145 yards on the ground along with a pair of touchdowns as the Dolphins fell to 5-5 on the season.
The New England Patriots dropped a 34-10 decision to the Tennessee Titans as they managed just a single touchdown and were shut out in the second half. New England is now 7-3 on the season.
"It's probably going to take 7-0 for us to go where we want to go, but is it possible? Without a doubt. Teams have before? Yes. And that's what it's going to take. Can this team do it? I believe we can. If we play like we played the second half I believe we can. It all comes down to doing it, and that's to be determined. But this team is very capable of doing it."
--Jaguars DE Calais Campbell after Jacksonville's fifth straight loss Sunday to drop them to 3-6.
"I need to be better. This organization deserves better."
--Dolphins QB Brock Osweiler following his two-turnover performance in a 34-12 loss at Green Bay.