As exciting as Josh Allen's rushing exploits have been, against a good defensive front like that of the Jets, Buffalo's rookie quarterback was forced to flee the pocket prematurely on a number of pass plays Sunday.
New York's pass rush compromised the timing of pass plays and often flushed Allen to the flanks where he had to make plays on the run.
Buffalo's offensive line also had trouble establishing the line of scrimmage in the run game. On a day where Josh Allen was the team's leading rusher for the third straight game (9 carries, 101 yards), his teammates in the backfield combined for 75 yards on 22 carries for an average of 3.4 per rush.
For head coach Sean McDermott it wasn't good enough.
"We've got to be able to protect the quarterback and run the football," he said. "We've got to be able to run the football with somebody other than our quarterback. We've got to take a hard look at that. It's been an issue. I know when your quarterback is your leading rusher week in and week out, it's not a healthy thing. So we've got to make sure we put him in position to make plays and they've got to make them."
The Jets defensive front finished with three sacks, 10 quarterback hits and three tackles for loss.
Allen only pointed the finger at himself when it came to pass protection and the inconsistencies with the passing game Sunday.
"Maybe I didn't see a few things that I could've fixed (in our protections), getting the ball out quick and finding my answers," he said. "A couple of plays I was holding onto the ball and trying to find somebody late. It cost us one time and I've got to be smarter with the football."
Coach McDermott has emphasized how critical the battle at the line of scrimmage is, and in reviewing the film of a handful of games this season did not feel his offensive line won those battles. We'll find out later today if he felt his men up front won that matchup Sunday.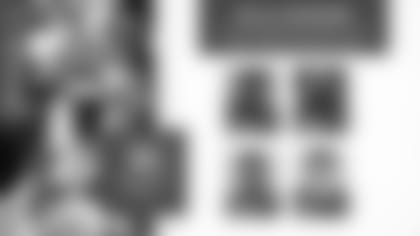 Own 27 – Buffalo's average drive start
Own 47 – New York's average drive start
40% - Bills red zone touchdown percentage
75% - Jets red zone touchdown percentage
26:13 – Bills time of possession
33:47 – Jets time of possession
50% - Josh Allen's completion percentage
66.6% - Sam Darnold's completion percentage
173 – Combined yards receiving for Robert Foster, Isaiah McKenzie & Zay Jones
33 – Combined yards receiving for remainder of Bills pass targets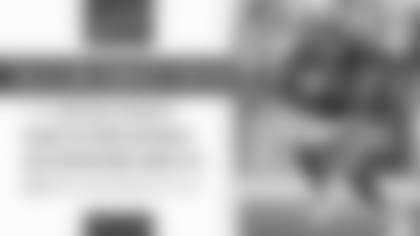 The Miami Dolphins made it two in a row with a dramatic come-from-behind win over the New England Patriots on a hook and ladder play that included a pair of laterals before Kenyan Drake took in the game-winning touchdown to complete a 69-yard touchdown with seven second left in regulation for a 34-33 victory.
With the win Miami improved to 7-6 while New England slipped to 9-4.
"Our defense did a great job and did what they said what they were going to do. Stop the run and get pressure on the young kid, and they did. They made a big play for us and we got a lot of momentum from that play."
Lions QB Matthew Stafford on defensive effort in win over Arizona and Darius Slay's 67-yard interception return.
"We work on them every Friday and Saturday, and it's boring because you might go three years without calling them. Those guys stuck with them, especially this year. And they executed that one for sure."
Dolphins head coach Adam Gase on the game-winning hook-and-ladder play to beat the Patriots