1 – As clutch as it comes
The game is on the line and you're the guy that has to deliver the victory on the last play of regulation. For Stephen Hauschka, it's all too routine. That's why on Sunday he calmly marked his spot as he lined up for a potential game-winning 46-yard attempt and put it through the uprights.
"I was trying to just treat it as another kick," said Hauschka. "It's hard to really, truly do that, because you know it's an important kick. But the whole routine was the same."
Hauschka's line of demarcation was the 35-yard line. Buffalo's offense got down to the Tennessee 28. The wind was blowing right to left, so he informed head coach Sean McDermott that he wanted to kick from the left hash. That way he could kick the ball into the crosswind rather than with it.
But when it comes to anything under 50 yards for field goal attempts, Hauschka is about as automatic as they come.
His last make in the same kind of situation came from 30 yards away last season against the Tampa Buccaneers with 14 seconds on the clock. Hauschka as usual was Hausch-money.
It was no different Sunday, which is why he received one of the game balls from his head coach.
"This was a team win and it's a team game," said McDermott in a jubilant Bills postgame locker room. "But I know we've got one hell of a kicker."
Hauschka has now made 19 consecutive field goals under 50 yards, good for the fourth-longest streak in the league among active kickers.
He's also now 7-for-10 in his career on game-winning kicks in the last two minutes or overtime when his team is trailing by three points or less.
"Tip your hat to Hasuchka for going out there and doing what he does best," said Jerry Hughes. "He's a clutch kicker. We're glad he's on our team."
43 – total rushes by the Bills
20 – total pass attempts by the Bills
33:49 – time of possession for Buffalo
26:11 – time of possession for Tennessee
0 – number of fumbles lost by Titans in first four games
2 – number of fumbles lost by Titans on Sunday
66% - Buffalo's fourth down conversion rate (2-3)
334 – Yards passing by Marcus Mariota last week
129 – Yards passing by Marcus Mariota Sunday
69.8 – Mariota's completion percentage last week
53.8 – Mariota's completion percentage Sunday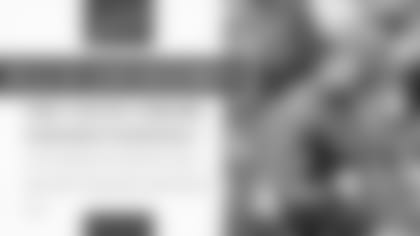 The Jets were sparked by RB Isaiah Crowell whose 77-yard touchdown run tied the score early at seven. New York would go on to outscore Denver 27-9 the rest of the way as Crowell rolled up 219 rushing yards in a 34-16 victory to lift the Jets record to 2-3.
After starting the season 3-0, the Dolphins dropped their second straight decision this time at the hands of the Cincinnati Bengals. Miami blew a 17-0 third quarter lead giving up 27 unanswered points to the Bengals en route to a 27-17 defeat. Miami is suddenly 3-2 on the season.
The New England Patriots are back above .500 after their 38-24 win over Indianapolis on Thursday Night Football. They sit atop the division at 3-2 with a tiebreaking head-to-head win over Miami.
"That was a situation where we needed to make a play and I threw it up for him to make a play and he did what he had to do. He did a great job of getting us down there into field goal range and making sure that he protected the ball and he did what he did."
--Texans QB DeShaun Watson on completion, catch and run by DeAndre Hopkins to set up Houston's game-winning FG in overtime for win over Dallas.
"It's killing me to have to throw this much. I know you can't sustain this."
--Colts head coach Frank Reich on having Andrew Luck throw 121 times the last two games due to the absence of a run game.