1. TOUGH DAY FOR BILLS YOUNG PLAYERS
For rookies like Josh Allen, Robert Foster, Corey Thompson and a handful of others, it was their first exposure to the consistency machine that is the New England Patriots on Sunday. For others like Tremaine Edmunds it was round two.
No matter the level of experience against the team that has now won 10 straight division titles, in the wake of Sunday's 24-12 defeat, there were hard lessons to be taken away from the matchup.
"Just missed opportunities on our part. That starts with me," said Josh Allen. "I've got to be better. We'll learn from this one. New England is a team that teams want to be. The trajectory of where we want to put this team and how they can sustain success, so we're going to learn from this one and be better from it."
"It's the small things. You've got to be good with the small things," said Tremaine Edmunds. "You've got to do your job better than they do theirs."
"I think the lesson that a lot of our guys learned is when given the opportunity you've got to make plays," said head coach Sean McDermott. "Sometimes Josh could've made a better throw, but there were other times where the ball was catchable, and you've got to make plays on the ball. That's the production you need to play good football."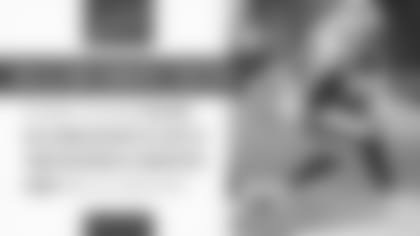 72 – Rushing yards for the Bills
79 – Rushing yards for the Patriots on five jet sweep plays
47 – Total run plays for Patriots
18 – Total run plays for Bills
52.6 – Passer rating for Josh Allen
48.3 – Passer rating for Tom Brady
35:48 – Time of possession for New England
24:22 – Time of possession for Buffalo
17% - Bills third down conversion rate (2-12)
25% - Patriots third down conversion rate (3-12)
6 – Number of three-and-out possessions by the Bills
0-10 – Won-loss record of rookie QBs to start at New England, including Josh Allen, since 2000
4-0 – New England's record when Sony Michel rushes for 100 yards or more
The Miami Dolphins dropped a 17-7 decision to Jacksonville as the Jaguars held the Dolphins scoreless over the final 54 minutes of regulation and got a 33-yard Telvin Smith interception return to seal the victory. The loss clinched the 10th consecutive AFC East title for the Patriots and eliminated Miami from playoff contention (7-8).
The New York Jets lost a 44-38 shootout to the Green Bay Packers. Sam Darnold threw three touchdowns passes, but it was marred by the Jets 16 penalties for 172 yards in the loss, their 11th of the season, leaving them alone in last place in the division at 4-11.
"They just dominated us up front. Holes were closing up quick. We were two or three yards a clip and then we left ourselves in third and long. Penalties crushed us. We could not get in any kind of rhythm. The offense was awful. It was brutal to watch."
--Dolphins head coach Adam Gase on the loss to Jacksonville