The Bills have two victories on the young 2018 season, and already there are some common threads between the pair of 'W's. We take a look at some of those figures, which might help to develop a formula for Buffalo's success going forward.
Plus-2 or better - Historical statistics show if a team finishes a plus-2 in the takeaway category they're significantly more likely to win the game. Buffalo was a plus-3 in its game against the Vikings in turnover differential and a plus-2 in the win over the Titans.
Less than 3.5 per rush allowed - When Buffalo's run front holds their opponents to 3.5 per carry or less, they're usually able to get off the field on third down and minimize the length of their opponent's drives. Minnesota didn't have a series that gained more than 20 yards until the fourth quarter when the game was already over. Tennessee had just two drives that covered more than 25 yards.
20-plus carries for primary back - In the Bills two victories, Buffalo's primary back (Ivory in Minnesota, McCoy vs. Tennessee) had 20 carries or more. Though the average yards per carry were nothing to write home about, Ivory and McCoy were effective enough to keep the offense in manageable down and distance come third down.
18-25 pass attempts - Right now in Josh Allen's current stage of development, the Bills might be best served to take a page out of the Pittsburgh handbook when they started a young Ben Roethlisberger. Big Ben threw between 15 and 25 times per game to complement a productive rushing attack and leaned on a strong defense to keep the score low. Allen had 19 pass attempts against the Titans and 22 against Minnesota. As the rookie QB gets more and more comfortable with his reads in the pass game, offensive coordinator Brian Daboll can give him more opportunities as he sees fit.
Time of possession over 33 - When the Bills can push their time of possession beyond 33 minutes, they improve their chances to win as well. Buffalo's two fourth-down conversions on Sunday were key as they gave the Bills five more minutes of possession time in the game. It wound up being critical in Buffalo's time of possession edge of more than seven a half minutes over the Titans.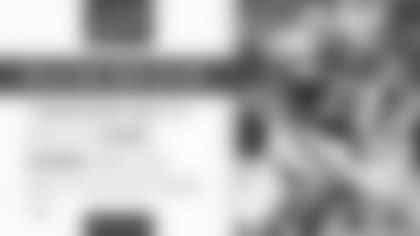 BILLS CLIMB THE NFL'S DEFENSIVE RANKS
Buffalo's defense has steadily climbed the rankings for total defense. After Sunday's win they now rank sixth in the league allowing 330.8 yards per game.
The Bills also rank sixth in the league in number of plays allowed of 20 yards-or-more. They've given up just 16 through their first five games.
Additionally, Buffalo ranks second in forced fumbles for takeaways with six on the season. Only Cleveland has more with seven.
Josh Allen's three rushing touchdowns are tied for the NFL-lead among rookies (Saquon Barkley - NYG, Royce Freeman - Den)
Bills are second the NFL with most consecutive games since allowing a 300-yard passer (14). Chicago holds the NFL's longest streak with 19.
Bills rank second in the league in most consecutive games without allowing a completion of 50-plus yards (16). Cincinnati has the longest streak in the NFL with 18 games.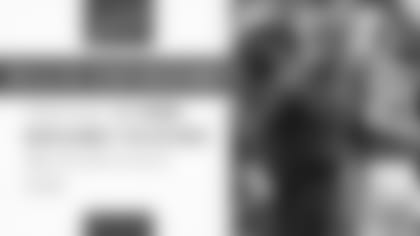 The Bills are 10-1 when allowing 17 points-or-less under Sean McDermott.
Chris Ivory is 24 rushing yards away from 5,000 for his career.
For the first time in the Super Bowl era rookie quarterbacks went 4-0 in the same week, according to Elias. Josh Allen, Sam Darnold, Baker Mayfield, Josh Rosen all posted victories for their respective clubs in Week 5.
At least one game has gone to overtime in each of the first five weeks of the 2018 season, marking the first time that a season has featured at least one overtime game in each of its first five weeks.
Pittsburgh RB James Conner, who had 135 rushing yards, 60 receiving yards and two rushing touchdowns against Cleveland in Week 1, joined Pro Football Hall of Famer Jim Brown (1963) as the only players with multiple games with at least 100 rushing yards, 50 receiving yards and two rushing touchdowns in their team's first five games of a season.
The L.A. Rams beat Seattle 33-31 on Sunday making it the fifth straight game in which they've scored at least 30 points. They're the fifth team to score at least 30 points in each of their first five games to start a season in NFL history, joining the 2013 Denver Broncos (eight consecutive games), 2011 New England Patriots (five), 2007 Patriots (eight) and 2000 St. Louis Rams (eight). The 2013 Broncos, 2011 Patriots and 2007 Patriots all advanced to the Super Bowl.