1st: Anyone who watched Josh Allen perform as quarterback for the Bills in the second half of the season is all too aware of the signal caller's rushing exploits. By now most know that he led all NFL quarterbacks in rushing yards with a franchise-record 631, in just 11 starts.
But Allen also led the league in rushing touchdowns among quarterbacks with eight in 2018.
Allen and Dallas QB Dak Prescott were tied with six rushing touchdowns heading into the final week of the regular season, but Allen's pair of rushing touchdowns vaulted him to the top of the QB rushing TD list.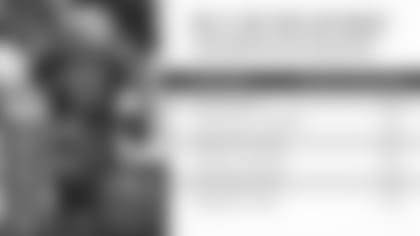 179.2: This was the number of passing yards allowed per game by Buffalo's defense, good for first in the NFL in 2018. The Bills gave up just under 2,900 passing yards all season (2,867). No other NFL club gave up fewer than 3,100 yards this past season.
The last time the Bills finished first against the pass was 1999, when they were also number one in the league in total defense.
100 & 2: Bills LB Tremaine Edmunds was one of just three rookie linebackers to post 100 tackles and at least two interceptions in 2018. Edmunds had 121 tackles and two INTs, with perhaps his best performance coming in the season-ending win over Miami. Buffalo's MLB had 12 tackles, a sack, an interception and a quarterback hit. Dallas' Leighton Vander Esch and Indianapolis' Darius Leonard were the only other rookie LBs to hit the century mark in tackles and have at least two INTs.
In fact, there were only seven total linebackers league-wide to pull off the 100 and 2 stat line.
20.4: Robert Foster's yards per catch average since Week 10 when he returned to the active roster ranked first in the league among receivers who made at least 25 catches over the last eight weeks of the season. He also ranked 13th in yards after the catch (364), 15th in yards per game (73) and 18th in receiving yards (511).
Double-double: QB Josh Allen finished the season leading the team in both rushing and passing yards, becoming only the fourth NFL QB to do so since 2000. He joins Russell Wilson (2017), Cam Newton (2012, 2017) and Donovan McNabb (2000) as the only QBs to do so.
No 50s: The Bills did not allow a 50-yd. touchdown via rush or pass in the 2018 season. Only the Baltimore Ravens and Kansas City Chiefs were able to prevent scoring plays of 50 yards or more all season. And Buffalo and Kansas City were the only two teams in the league to not allow a single play of 50 yards or more through the air or on the ground.