1. Catching up with Terrence McGee
Drafted by the Bills in the fourth round of the 2003 NFL Draft, cornerback Terrence McGee was a primary member of Buffalo's defense and special teams unit for 10 seasons. A Northwestern State product, McGee made significant contributions to the franchise, setting several team kickoff return records. Although he no longer resides in Western New York, the longtime Bill still has still has connections to the area that he called home until 2012. 
Recently, buffalobills.com caught up with McGee at a Bills Legends event in Houston, Texas. While at the event, McGee shared updates on what he's been working on since retiring from the NFL.
 "I'm back and forth between Dallas and Buffalo because I'm a partner invested in SEAR restaurant downtown," said McGee. "I have some other investments with other former teammates that I am doing. Besides that, I'm really chilling [and] raising my [four] kids."
After spending time reminiscing on his days in a Bills uniform, McGee mentioned that he was particularly excited to see one of his old teammates, DaShon Polk. Polk, who played linebacker for the Bills in the early 2000s, spent the 2003 season with McGee in defensive coordinator Jerry Gray's unit.
"It was really nice," he said. "I got to see some guys like DaShon Polk. You know, when I first came to Buffalo, got drafted, he was a guy that was there [for me]…It was good seeing him because I haven't seen him since I first got to Buffalo."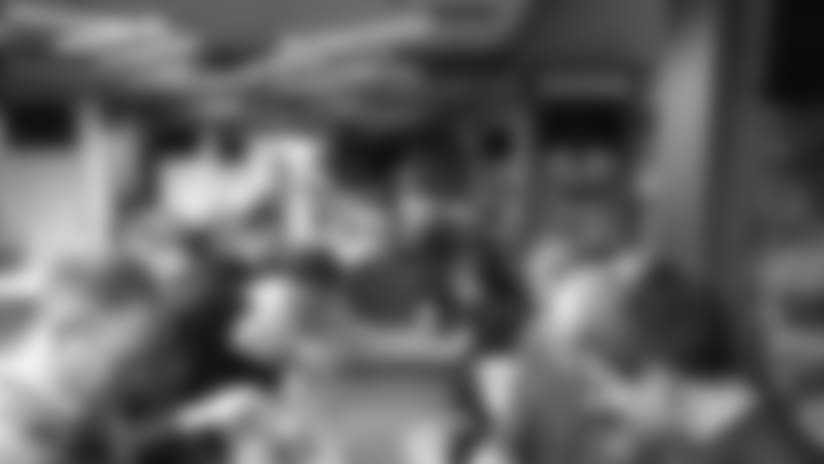 2. Bills staff members rally in support of the community
In a continued effort to give back to the community, the Buffalo Bills recently came together for a good cause. On Thursday, Bills staff gathered in the Dunn Tire Club at New Era Field to assemble 250 care bags for the Family Justice Center of Erie County. A non-profit organization, the Family Justice Center provides a variety of free services to aid victims of domestic violence and their children. The center, which has three locations, serves thousands of people in Western New York each year by providing access to shelter, intake assessments, safety plans and more.
As part of the Bills' social responsibility initiative, staff worked diligently to make a difference. The comfort bags that were put together included toiletries and other necessities that will be given to the clients who seek assistance from the Family Justice Center. The Bills ladies also got involved with the Family Justice Center this week. The group, which included Jamie McDermott, wife of head coach Sean McDermott, toured the center and donated food that will be given to those in need.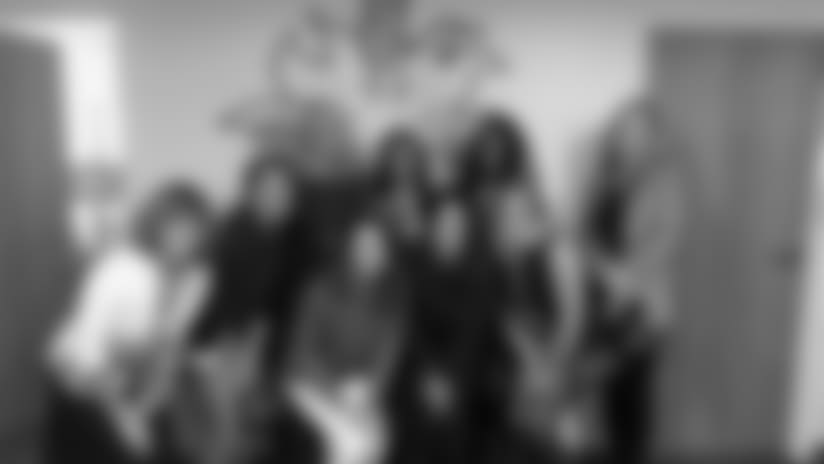 Veteran fullback Pat DiMarco is only in his second season with the Bills but has quickly become a leader in the locker room and in the community. Recently, the team captain spent some quality time with local youth at Union Pleasant Elementary School in Hamburg. During his visit, DiMarco helped educate the kids on the importance of getting 60 minutes of physical activity daily by participating in various fitness stations as part of the Play 60 and Fitness for Kids Challenges. 
The Bills, in partnership with the Independent Health Foundation and the Buffalo Niagara American Heart Association, helped kicked off the programs in late September by hosting an event for over 600 children in the ADPRO Sports Training Center – an event that DiMarco attended. The programs, which officially launched in 50 schools throughout Buffalo on Oct. 1, also encourage healthy eating habits. 
While at the school, DiMarco handed out Bills-themed bags, signed autographs and made dozens of new friends.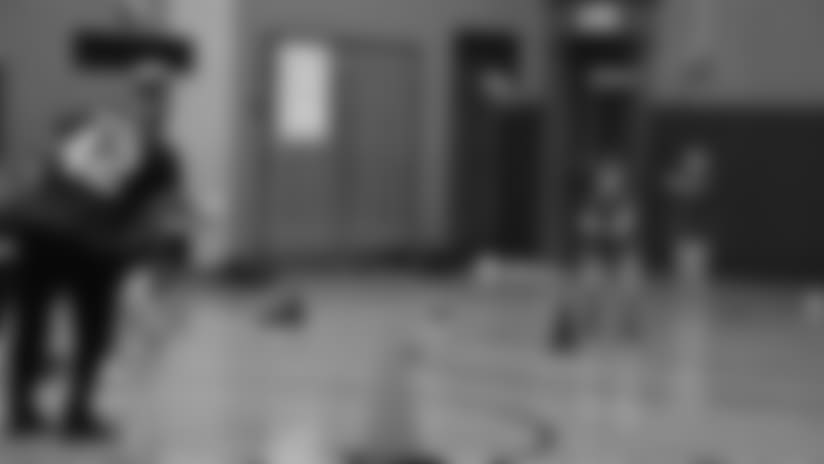 4. An iconic night with a Hall of Fame couple
Since the Bills announced that they would retire his jersey No. 34 in a halftime ceremony during the team's Week 8 game against the Patriots, Thurman Thomas has been very busy. With his loving wife Patti by his side, Thomas has enjoyed remembering his Bills career as he prepares for his special day. 
Bills fans will have a unique opportunity to spend time with Thurman and Patti just a few weeks after the legendary moment at the Buffalo History Museum's Evening with an ICON event.
The dynamic duo will give fans an inside look at their lives as they discuss football and their love for Buffalo. The event will take place on Friday, Nov. 16. For more information on how you can attend, visit here.