1. The Pancho Billa story
Bills super fan Ezra Castro, also known as "Pancho Billa," caught national attention last April when he was called on stage at the 2018 NFL Draft in Dallas to announce Buffalo's third round pick. It wasn't just his one-of-a-kind costume or fun-loving personality that captivated audiences, however. It was his story. One of perseverance during hardship, Castro's story has tugged on the heartstrings of fans everywhere and inspired CBS Sports Network to produce a video about his life.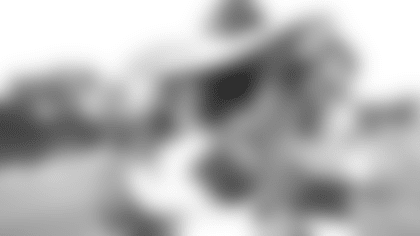 Castro, a Texas native, well-documented Bills supporter and President of the Dallas-Fort Worth Bills Backers chapter, was diagnosed with an aggressive form of cancer last fall. Despite the circumstances, Castro continues to live his life to the fullest and never misses an opportunity to cheer on his favorite team with his Bills family.
As depicted in the piece, Castro is eternally grateful for the unwavering love and support that he's received. 
"They're like my immediate family now," said Castro to CBS Sports Network. "They've all taken me under my wing and carried me."
Bills fans can view the full video on CBS Sports Network's Twitter now.
2. Jackson to make an appearance in the 585
Although he's retired from the NFL, Bills Legend Fred Jackson has maintained a close connection to Western New York, a place that he called home for almost a decade, and the fans that supported him throughout his career. On Friday, Dec. 7, Jackson will once again showcase his commitment to Bills faithful as the former running back will pay a visit to nearby Rochester to meet with fans at the Americans "Amerks" game. 
Fans will have an opportunity to meet the former running back and get his autograph prior to watching the Amerks take on the Providence Bruins at home. Jackson will be signing from 6:00 – 7:00 p.m. in the upper concourse and will also meet with fans throughout the evening.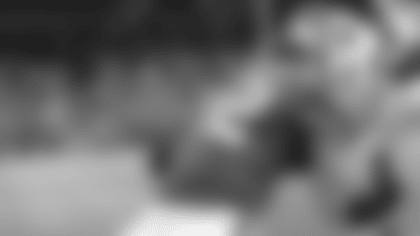 3. Deck the Halls with the Thomas clan
Thurman Thomas and his family never miss a beat. After a few busy months, which included Thurman's jersey No. 34 being retired on primetime TV, the Thomas clan has set their sights on their next order of business – the holidays. In typical fashion, the Thomas family is making this holiday season one to remember by hosting their "Holidaze" extravaganza. The event, which will take place on Friday, Dec. 14, offers attendees a night filled with holiday fun, food, friends and entertainment, all for a good cause.
Proceeds from the evening will assist local youth by giving them the gift of education. Scholarships will be given to students who have completed their first year of college, while enduring financial hardships.
What better way to ring in the holidays?