No surprise this week that the main line of questioning deals with the quarterbacks and the offensive line. With Josh Allen being installed as the starter there is a lot of anticipation about what he'll be able to do for Buffalo's offense.
There were also a lot of questions about what should realistically be expected of this team in year two under head coach Sean McDermott.
Remember I'm here to answer any and all questions on the Bills. For the questions I get that don't appear below, I do try to respond directly. So send your questions to me @ChrisBrownBills
1 – From @swailes_robert: I'm excited to Allen in his first start, but what do you feels needs to happen for him to have a successful day and what would be considered a success in his first start? I feel like he's going to open some eyes and prove people wrong. The team certainly has faith in him.
CB: What needs to happen is LeSean McCoy needs to see plenty of the ball. As McCoy himself said this week, the job of the other 10 players around Josh Allen is to make the game as easy as possible for him. That can best be accomplished by getting McCoy the football, so he can make plays and hopefully keep the offense in manageable down and distance situations.
That will help to keep the pressure off Allen. If they can stay ahead of the sticks it gives OC Brian Daboll more options on his play call sheet and makes Buffalo's offense more unpredictable.
As long as Allen can convert some key third downs, not turn the ball over and make a couple of big plays it should be considered a successful day.
I think all Bills fans need to prepare themselves for ups and downs in Allen's rookie year. NFL history tells us that almost all rookie QBs are going to have peaks and valleys to their play several times over in their first season as a starter.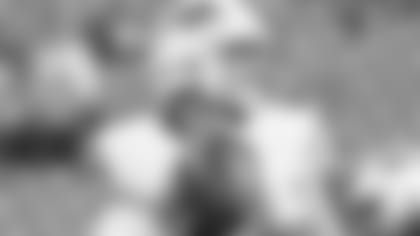 2 - From @lophus89: Fair or not, Peterman has not been able to finish an NFL game in 3 chances. How can the Bills have confidence that Peterman can finish the game if anything should happen to Allen? Don't the Bills almost have to add another backup QB?
CB: I don't know how feasible it is to add another quarterback and expect him to be ready to operate the offense in short order. This is a voluminous offense with lengthy verbiage for play calling, as Josh Allen specifically referenced this week.
That's not to say a veteran QB couldn't come in and learn it, but even for a vet it would take some time to get a handle on it.
I don't get the sense that the team has given up on Peterman at all. I think more than anything they want to get a better handle on why his strong play in practice and even the preseason isn't carrying over to regular season games. If they can pinpoint that, then Peterman could wind up being a very capable backup QB.
3 – From @Show_DeRosa: Do you believe that the playoff appearance was actually somewhat negative for the rebuild? Specifically, did it give fans unrealistic expectations for this season?
CB: I would never call a playoff appearance a negative for any franchise, let alone the Bills after what the fan base went through the last 17 years. But I understand your point. An NFL club under a new head coach rarely reaches the postseason, and there weren't many who thought the Bills could last year.
So the playoff berth was a surprise to most. I think your observation is astute. Reaching the postseason did raise expectations among the fan base for the 2018 season.
What a good number of fans were unaware of, and I'm not blaming fans for not knowing this, is the Bills still had a messy cap situation they had to clean up. Brandon Beane inherited it last year and has taken some painful steps to correct it. He himself has said it would take two years to complete it.
Much has been made of the Bills dead cap money total of better than $50M. Most of that money came through roster decisions that would be painful now, but benefit the team later.
That's not to say the Bills aren't trying to win in 2018. They unquestionably are, but the task will be challenging knowing the following facts exist.
The offense is running a new scheme. There are three starting offensive linemen in new roles. The two quarterbacks on the roster currently have three career NFL starts combined. The defense has three rookies playing starting or prominent roles (Edmunds, T. Johnson, Phillips).
It doesn't mean they can't overcome it. McDermott's growth mindset is automatic in the locker room, so this team will be better in November and December than they are right now. What that translates to in terms of wins and losses however, is anyone's guess.
There is still a lot that must be done to build the roster in the image that Beane and head coach Sean McDermott want. What's encouraging is Buffalo has a ton of cap room available for next offseason and 10 draft choices.
4 – From @mrsju007: With the lack of depth at CB position, would you consider using Hyde opposite White and have Bush at safety?
CB: Micah Hyde is a former cornerback, so too is Poyer. So if you want to deploy either of them down in the slot, I think it's a viable option and then Bush can line up in a more favorable role for him.
Buffalo added CB Ryan Lewis back to the roster on the practice squad Thursday, so there's some insurance that can be called up there along with undrafted rookie Levi Wallace, should Taron Johnson not be able to return from his shoulder injury this week.
5 – From @yamanboo: When do you foresee the OL start to get shuffled?
CB: As much as fans were disappointed with the Week 1 performance of the offensive line, making changes after one game is not always the best idea. Changing offensive linemen is a different exercise than sitting down a cornerback that is getting picked on.
There's a cohesiveness factor to be considered. The offensive staff is giving the five starters the benefit of the doubt and going with the same group again this Sunday.
I don't think any of them believe there will be a repeat performance of last Sunday.
These men have a great deal of pride so I'm expecting inspired play from them against the Chargers.
That being said if their play as a unit continues to suffer this week and beyond, as coach McDermott says it's a performance-based league. You have to perform to stay on the field.