It's November 19, 2016 - a brisk fall day in Chestnut Hill, MA.
Over 30,000 screaming fans are packed into Alumni Stadium to watch their beloved Boston College Eagles take on a lackluster 3-7 Connecticut Huskies team.
It's Boston College's penultimate game of the 2016 season, and a win would keep their bowl game hopes alive.
In his final game in front of the Chestnut Hill faithful, senior linebacker Matt Milano did what he does best – he made a play.
Less than one minute into the fourth quarter, Milano intercepted a pass from Donovan Williams and strolled into the end zone from 19 yards out, increasing BC's already sizable lead to 27.
The pick-six, the first of Milano's college career, sealed the win for Boston College and kept its season alive.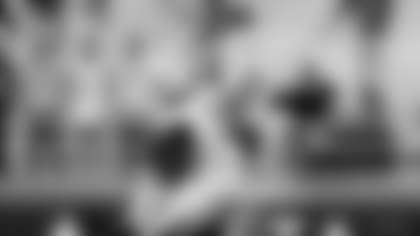 "Starting from Pop Warner, I was just always around the ball. Good things happen when you're around the ball." LB Matt Milano
An innate nose for the football is something that Milano has had since he was a child.
"Starting from Pop Warner, I was just always around the ball," Milano said. "Good things happen when you're around the ball. Might not be this play, but the next play. You never really know when it's going to come."
'Making plays' is exactly what Milano has done through the first 11 games of the 2018 season. He's started every game for Buffalo thus far, recording 64 tackles.
He's put his elite awareness and nose for the ball on display through the first part of the season, as he leads the team in interceptions through 11 games with three. He has also recovered three fumbles, good for six total takeaways.
Milano is currently tied for first in the NFL in takeaways, which could help to garner him some Pro Bowl consideration. He is also the only player in the NFL with 60-plus tackles, three-plus interceptions and three-plus fumble recoveries.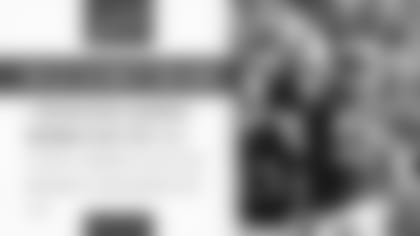 He has become an impact player for Buffalo, a ball hawk who loves to create turnovers. His teammates attribute his progress to his comfort in the Bills' defensive scheme.
"He's a guy that's continued to gain confidence, understanding how the NFL works," veteran linebacker Lorenzo Alexander said. "Understanding who he is and his skill set in the league. He's out there making plays - interceptions, tackles for loss, sacks. He's really starting to come into his own.
"I think that's probably his biggest development from his first year to his second year, is being able to maintain that high confidence throughout the entirety of the game regardless of if he has a mistake here or there."
Milano's athleticism and ball skills made him a highly-touted high school prospect in 2013. The three-star safety out of Orlando's Dr. Phillips High School received scholarship offers from five Division I schools, before ultimately deciding to take the offer from Boston College.
Once Milano arrived at Chestnut Hill, however, his coaches asked him to transition to linebacker, a move he wasn't in favor of.
"At first, I was against it, because I just didn't want to be known as a linebacker," Milano said. "I liked being known as a safety. But once I got down there, I enjoyed it. I played well."
The move would prove to be beneficial for Milano, who started 24 games at strongside linebacker throughout his four-year college career. Milano was an impact player throughout his time with the Eagles, finishing his stint with 31.5 tackles for loss.
The linebacker finished his senior season with an impressive 59 tackles and 6.5 sacks, earning Pro Football Focus All-ACC first team honors. He caught the eye of new Buffalo head coach Sean McDermott, whose previous defenses were built around versatile, play-making linebackers. McDermott and company took a flier on Milano in the fifth round of the 2017 NFL Draft.
Once Milano arrived in Orchard Park, he kept his head down and worked hard in practice, patiently waiting for his number to be called. Once he was thrown into the starting lineup, he didn't disappoint.
"I just kind of came in and was grinding every day," Milano said. "That was my mindset, just be the best that I can be every day and show the coaches that I can play. That was kind of my mindset coming into it. Once I had an opportunity, I just ran with it. I'm continuing to run with it right now."
Milano was thrust into the starting lineup after weakside linebacker Ramon Humber went down with a thumb injury in Week 4. The rookie wasted little time in making an impact, recording his first career interception just two weeks later.
Milano and Humber split time once the veteran returned from injury. By Week 14, however, Milano had taken over the starting job, starting the final five games of Buffalo's 2017 season. He finished his rookie campaign with 49 tackles, one interception, and one forced fumble.
The 24-year-old entered his sophomore season on top of the Bills' depth chart at weakside linebacker. Entering an NFL season as a starter for the first time, Milano didn't change his approach to his game. He maintained his quiet, workmanlike method, as it's what got him to the NFL in the first place.
"That's what I do right now," Milano said. "I'm not really out there talking a whole lot of stuff. I just kind of do my job and try to make as many plays as I can."